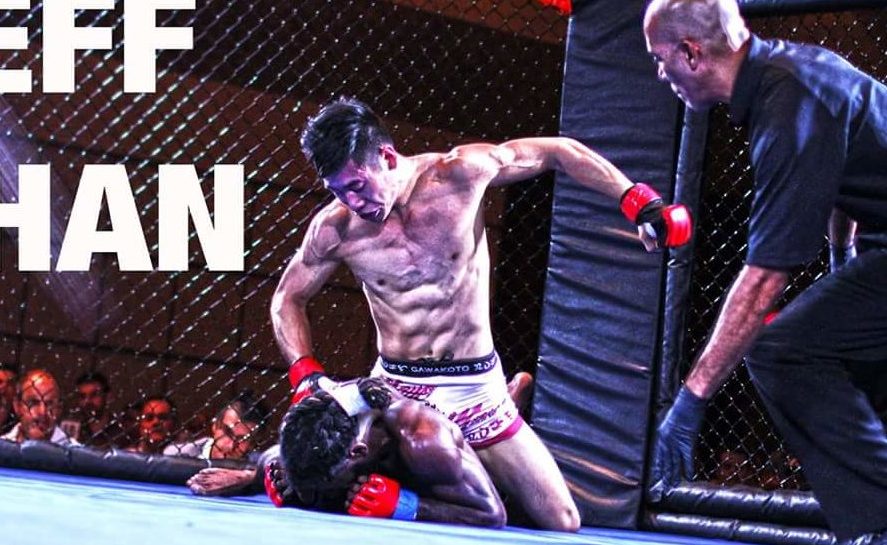 Impossible que son nom ne sonne pas familier si vous êtes un tantinet intéressé par le monde des Arts Martiaux. Jeff Chan. Le combattant de MMA, qui a été signé par ONE Championship, a déjà cinq duels pros à son actif. Passionné de Muay Thaï, ce natif d'Ontario (Canada) a commencé à filmer son périple martial en 2016, embarquant dans son sillage une communauté de plus de 200'000 abonnés sur youtube et de quelque 160'000 fans sur instagram.
Sa marque de fabrique: une discipline de fer conduite par une authentique curiosité intellectuelle, laquelle l'amène à côtoyer des adeptes du monde entier. Une connaissance qu'il partage avec enthousiasme et pédagogie avec son (bientôt) demi-million d'abonnés. Son but: rendre les arts martiaux accessibles à tous, comme il l'explique sur ses médias baptisés "MMAShredded". Rencontre en mode speed dating avec une étoile montante de la cage MMA. /Interview in English/
Jeff Chan, Technical Data

Age 29

Nationality Canadian

Height 174 cm

Weight 152 lbs

Weight Class Featherweight

Number of fights 5 pro MMA
Cherrycrew: Hi Jeff, Welcome On Board! Can you tell us how you did start off your Martial arts journey?
Jeff Chan: Hi, Cherryship. I am born and raised in Canada. I started training Muay Thai in 2007, and I followed up with Brazilian Jiujitsu and wrestling in 2011.
CC: What kind of teenager were you?
JC: I was not always very confident, and I was actually bullied a bit as a teenager.
CC: How did your Youtube and Instagram channels (MMAShredded) start?
JC: I started the channel in 2016 when I went to Thailand. I started it as a way to vlog my martial arts journey, like a diary.
CC: How could MMA help youth in 2021?
JC: MMA helps discipline the youth in many ways. You become fit, healthy, respectful, humble, confident and many other traits. You also learn self defense and keeps yourself busy.
CC: Do you take days off?
JC: I try to train everyday.
CC: What fighter do you look up to?
JC: I look up to George St. Pierre.
CC: How do you want to be remembered as a fighter?
JC: I want to be remembered as a Martial Artist. A humble and respectful one.
CC: Can you mention two of your favorite combos in fight?
JC: I would say Jab – cross – low kick and Inside low kick – jab – cross.
CC: How do you get over losing a fight?
JC: I accept that I am not the best fighter out there. I also believe that I can't be or ever will be. There are always new and younger fighters who have more talent or resources.
It is too hard to compete with everyone around the world. Instead, I just try to compete with myself and try to be the best version of myself.
CC: How do you deal with pain in MMA?
JC: I accept that you get hit in the sport, but I try my best to train/fight smart by using footwork and evasive tactics.
CC: And last question to soothe the endless youtube debates: what martial arts work best in MMA / in a street fight?
JC: I would say Muay Thai and Brazilian Jiujitsu are the best martial arts for a streetfight or MMA.
Jeff's channels