I read a few weeks ago an article in a magazine about men's underwear, it stated that the brief is almost a 'has been'.  It's all about sales but for me, fashion is about making your own rules. For example, I wear briefs but also boxers and sometimes shorts, depending on my mood, but also to complete my outfit.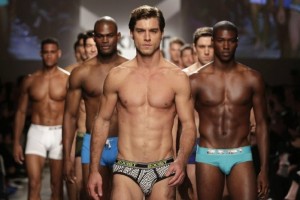 Effectively, the best seller is the boxer short. Every man has some in his wardrobe (six out of ten men wear boxers!).  The only thing that is changing in 2015 is that men know what they want – I am thinking about comfortable underwear in cotton, stretch or micro-fibre.
They are still looking for something simple, subdued and sometimes with subtle prints, but to be fashionable and not a 'has been'. The trick is to have sexy underwear – but not too sexy. Let me introduce a brand that I love for three reasons:
Comfort

Originality

Quality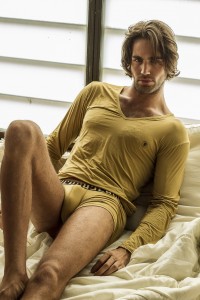 I'm talking about l'Homme Invisible – the Parisian brand. For those who don't know this brand, they have made underwears for a long time now, and to me they are the real expert in men's underwear, with very good fabrics.Their pieces are also very sexy and fashionable. It's never too much – as a brand, always finding balance between quality and originality.
One example – the one below, is made with 24ct gold micro-fibres so it has an antioxidant effect on the skin, it'll make your skin look younger.  They also use special fabrics for the 'Flower Prints Collection'.  The Trévira fabric won an innovation prize in Germany.
To conclude, you can wear all kinds of underwear that you want – even now that boxer shorts have made a comeback. You've got a lot of possibilities, depending on which look you want.
There are no rules for underwear, just choose good fabrics and the right shape for your body type.